Smart Technology Solutions
Moven offers flexible and innovative, data-driven solutions with a unique, U.S. Patented financial wellness digital offering.
Flexible Solutions
Moven turns data into actionable insights that improve financial health through an embedded smart-banking experience.
Our precision data analytics leverage both proprietary bank and third-party data, resulting in real-time insights for your digital banking users. Spending and savings data are collected and 'learned' by the Moven solution. We also look at behavioral data.
These learnings can be used to deliver data-science based prompts focused on improving savings and spending behavior. Features such as Moven's patented Spend Meter, Savings Stash and Spend by Category work in tandem to provide an accurate depiction of your customers financial habits.
Open APIs
The Moven solution is offered as a SaaS model allowing for benefits such as:
Scalability
Speed to market
Rapid availability and design
Consistent, stable environment allowing for replicable functions with reliability and predictability
Proprietary DevOps tools and processes for targeted platform management
The Moven team is dedicated to creating value for each individual client regardless of where they are.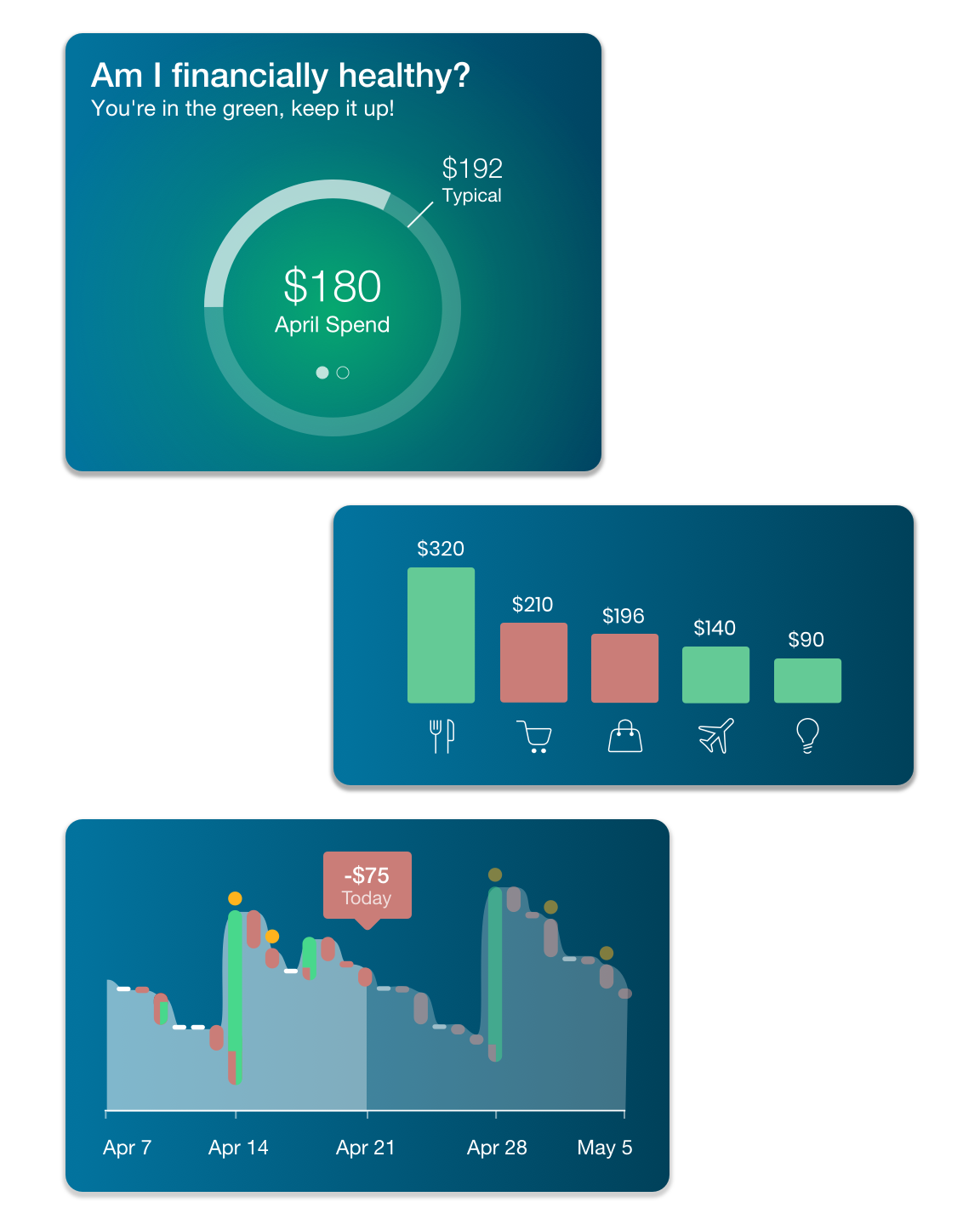 Flexible SDK/Modules
Our SDKs deliver an omnichannel approach to maximizing customer engagement. It's a cost effective way to build your digital footprint. Redefine the customer experience for your financial institution or Fintech, with high touch, digitally enabled, mobile engagement that's highly relevant.
Why does this matter? Personalized data-driven nudges and insights give users powerful, relevant information further enhancing mobile accessibility. At the same time, you're opening new revenue sources by presenting contextual product offerings at time of consumer need.
Build A Digital Bank
Moven can help you build a customized mobile app delivering best in class performance. Better yet, we can help you build a Chime-like digital bank experience.
Moven manages the scope of work with innovation, timeliness and efficiency to meet the needs of each client partner.
Detailed MVP Go Live strategies with all stakeholders providing important work streams for successful app release and maintenance.
Project considerations include:

Applications
Business alignments and KPIs
Testing
Technical
Governance + Communication
Assumptions + Approval Cycles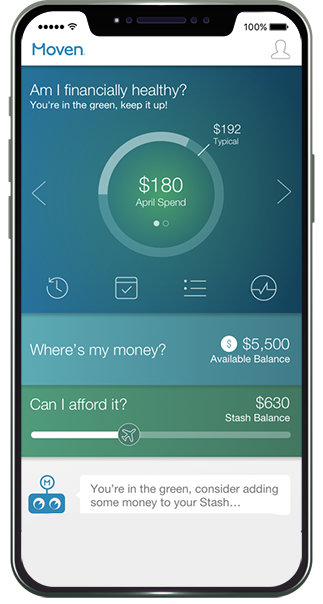 Moven
Mobile First, Data Driven Solutions